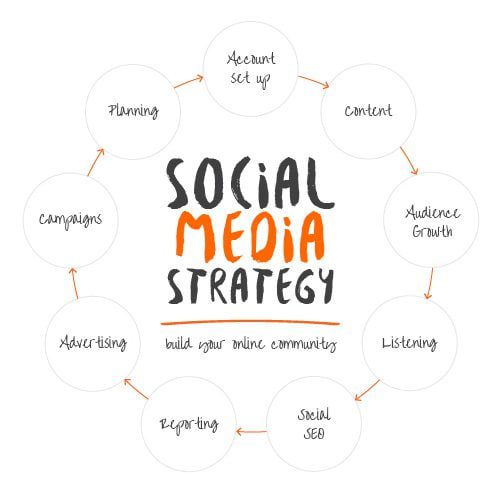 Tailored social media campaigns. Strategies built to achieve your goals.
Web3matrix social media marketing campaigns start with a purpose. A goal. To drive customers, connect with your audience, and expand your reach. Our social media management covers all aspects of developing your social presence while helping to grow your business online.
At Web3matrix, we are experts at developing and implementing effective social media strategies for our clients. Social media marketing is a field that requires fast reaction times and the ability to shift gears quickly with changing trends.
Social media has grown alongside the Internet, affecting consumer behavior and expectation. Web3matrix offers a variety of social media marketing services.
Social media marketing is a medium for companies to connect with users and develop their brand's online presence in a fun and interactive way. Web3matrix is a social media marketing company that uses social media platforms to find new ideas, develop new products, and stay current about industry trends.
The social media space has grown exponentially over the years, and the demand for real-time engagement is at an all-time high. Social media marketing has become a major factor in companies' overall strategies for building their brands. We offer social media management services to help drive customer acquisition, connect with your audience, and expand your reach on social media platforms.
Our social media marketing services focus on developing a sense of community for your brand by encouraging authentic interactions with customers. Our experienced team of writers and digital strategists help you connect with potential customers on the major social media networks, including Facebook, Twitter, Instagram, Pinterest and more.
Social media is a dynamic and ever-changing landscape that brands can use to strengthen their online presence and build a relationship with their target audience.
Nowadays, social media has become such a big part of many people's lives that it can be hard to remember what life was like before Facebook and Instagram.
5 Benefits of Social Media
Brands and individuals can reap many benefits from social media. Some of them are:
o1. Builds lasting relationships
02. Apt targeting of a specific audience
03. Improves branding
04. Prompt customer service
05. Opens doors to promotion and collaboration
List of Major Social Media Networks