ONE Stop service for Web design, E-commerce & SEO

Affordable e-commerce website design

Strategic vision and products.

Brand identities and digital experiences.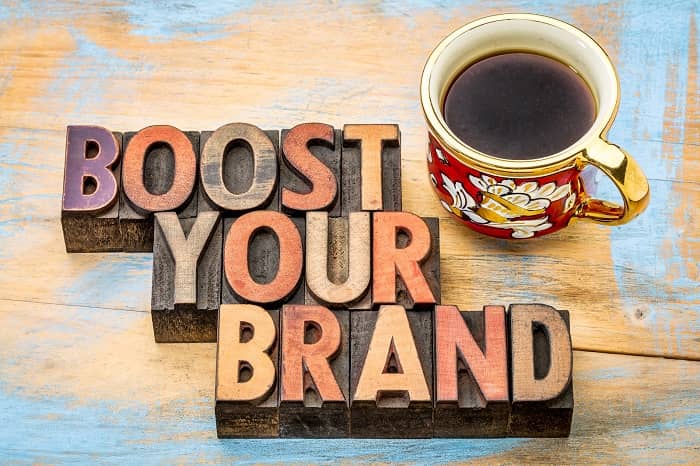 Best Website Design Company in Dhaka Bangladesh.
Web3matrix has been providing small and medium-sized businesses with professional and affordable website design, web development & Google SEO services. Our experienced team helps our clients create websites that are search engine friendly and easy to navigate, load quickly, and look great in all browsers. We offer maintenance packages to ensure that your website's information is timely, relevant, and accurate. With low overheads, we're able to provide our clients with more affordable rates than most of our competitors. Thats why we are one of the best website design company in Bangladesh.

Our aim is to create websites that are search-engine friendly, easy to navigate, load quickly, and are viewable in different browsers.

For over a decade, Web3 Matrix has crafted innovative, search-engine friendly websites for small and medium size businesses across the world. Our low overheads give us the competitive edge, and we make sure every dollar you spend with us is maximised for maximum exposure. You can rely on us as we are one of the best website design company in Dhaka Bangladesh.
E-commerce website (Onine Store) development company in Dhaka, Bangladesh
We are offering E-commerce website development service in Dhaka, Bangladesh. We also provide web hosting, domain registration and many more service as its need to run a business/company or personal website. Feel free to contact us for any kind of website development. Our mission is to give you the best solution to sell your product by online store, or e-commerce website. We are highly professional, provide high quality product which is absolutely user friendly. Our Online Store Development team will be with you from the initial step to finish.
01 01
Make your business
visible online.
Open an online store and become an international seller. Your customers will enjoy shopping online!
02 02
Make your eCommerce
business stand out.
We craft digital experiences for web, mobile and interactive platforms with a focus on delivering best-in-class user experiences.
03 03
Grow with
your audience.
We blend creativity with data to deliver meaningful user experiences. By iterating and prototyping, we design interfaces that users love while allowing them to achieve their goals.
Custom made web solution for Your Brand

Development. Development.
Social Media. Social Media.
Art Direction. Art Direction.
Marketing Strategy. Marketing Strategy.
Why we are one of the best website design & development company in Dhaka, Bangladesh?
* Free 1st year Domain & Hosting:
We provide Free Domain & Hosting service for the first year if you design your website from our company. This is a great way to get started in the world of web development.We will also provide marketing assistance to help you get your name out there, as well as some technical assistance if needed. We want to help you succeed, so we'll be here for you every step of the way.
* Free Domain transfer:
We are providing free domain transfer services for you. We will transfer your domain to our hosting company at free of cost.
* Payment in installments:
Web3matrix is a web development company that offers services for all types of clients. We are passionate about our work and the impact it can have, so we take payment in installments.We know that your business is a big part of your life, so we also offer flexible payment options to meet your needs.
* ONE stop service:
We provide one stop service for web design, development. Ecommerce & SEO. We have experienced team who can give you best quality with low cost.

We are a web development company that can help you in the development of your website. We have dedicated our resources to offer best solutions to our clients. Our team has years of experience in delivering powerful and unique services that match your budget and time frames.

Web3matrix is a web solution company with over 12 years' experience in designing, developing and growing successful website. Our IT expertise combined with accessibility and responsiveness is the key to our success.

We offer multi-platform solutions in web development. Every single project we undertake is based on two important principles; delivering best user experience and creating high quality websites that are easily marketable online. At Web3matrix, one of the best website development company in Dhaka, Bangladesh focus on implementing cutting edge technologies and design to develop websites that stand out from the crowd.
* Team of developers behind the scene:
Web3matrix ensure a flawless development process by providing a team of professionals to handle the work. The team comprises of highly skilled and experienced individuals who are well-versed with various technologies and have deep knowledge of web development. The team is responsible for creating and delivering a website that meets all requirements as per the idea and scope of work.
* Adapt to the latest technologies:
As the digital world has become a much bigger space, businesses need to keep pace with technology and design trends.
In order to do so, business brands need to focus on website development firms who are updated with the latest technologies and design trends. Web3matrix, one of the best website development company in Dhaka, Bangladesh can help clients get websites that are easy to use, have a new-age design, new-age functionality, and not much coding required. It is a competitive world and no brand would want to fall behind their competition.
* Fast loading websites:
As a web developer, one of the most important things we can do is make websites load quickly on users' browsers. This means using plugins that are optimized for speed, so that when the page loads, there's no lag in sight! We'll also take into account functionality and coding with proper linking paths so that our clients don't have to worry about whether or not they're getting the most out of their investment in us and our expertise.
* Mobile-friendly websites:
"The web is changing."

In the past, people browsed websites on their computers or tablets. But now, more and more users are accessing the internet on their smartphones. Because of this, we make sure your website is compatible with mobile devices. Responsive design helps create a flexible shape for your site so that it works well across all platforms—whether you're using an iPhone or an Android smartphone.

This way, you won't lose potential customers—the best experience will be there on their palms!
* Experience and Knowledge on Web Design Trends:
The only way to guarantee success is to stay on top of the latest digital trends. Whether you're designing a new website or revamping an existing one, it's important to know how your designs will look on different devices and platforms.

If you want your web design to be successful, you need to make sure it works well in both desktop and mobile browsers. This is true even if you don't have any plans for mobile-only features yet because it will become more important as time goes on.

For example, websites that aren't mobile-friendly are obsolete today because there are so many more people browsing the internet from their phones than from their computers.
* Familiarity with Front-End and Back-End:
A website is the face of your business. It should be easy to navigate, visually appealing and functional at the same time. If you want to make a website that looks good, works well and is easy to use, it's essential that you know how to do both back-end and front-end development.

This means that it is important for any company that wants to make a website to have knowledge in both front-end and back-end aspects of making a website. Web3matrix as one of the best website development company in Dhaka, Bangladesh knows how to build something visually appealing with great functionality behind it as well as how to build something that actually works properly without any bugs or errors appearing on your site.

You can't just offer one or the other. You need both skillsets because they complement each other so well!
* Clear Process from Start to Finish:
Web3matrix has a clear process from start to finish for any web development project.

We understand that your company is just as important as your website, and we want to be sure that you get the highest-quality result possible. We'll work with you every step of the way, from the initial design and brainstorming sessions to detailed planning and execution.

We know how much time it takes to make a great website, so we'll help you choose the best technology for your needs. When we're done with our part in the project, we'll deliver all of our work on time and on budget—and if there are any issues along the way, we will fix them before moving forward with your next project. We are one of the best website development company in Dhaka, Bangladesh
* Reasonable Price:
Since 2010, Web3matrix has been offering affordable web design services to small and medium-sized businesses. We have the best designers in town and are ready to help you create your own website. We take pride in working with our customers to make sure that they get exactly what they need, whether it's a simple website or something more complex.
* After-sale Support:
To ensure that our clients are getting exactly what they need, we have a team dedicated to providing after-sale support at all times. They'll be there to answer any questions or concerns you might have about your project. We also take pride in being available via phone and email, so if there's ever an emergency or problem that needs immediate attention, you can reach out immediately.
* Transparency:
As a company, Web3matrix is committed as one of the website design company in Dhaka, Bangladesh to providing the highest level of transparency possible. This is why we have made it a priority to provide our clients with access to all of the code and documentation used to make their websites, ensuring that they can always see exactly what we're building.

At Web3matrix, we work hard to ensure that you only receive the best work from our developers. We strive to deliver high-quality results on every project and will never compromise on quality or deadlines
* Massive Portfolio:
Web3matrix is a best web development company based in Dhaka, Bangladesh and UK. We have clients from all over the world, including the United States, Canada and Europe.

We know that today's technology is evolving at an incredibly fast pace. That's why we keep up with it by constantly learning new skills and techniques that will help us fulfill your needs as best as possible.

Our team has years of experience working with different technologies like Laravel framework, Node JS, Angular JS, Python and many more. We also have well-trained professionals who can provide technical assistance to our clients in case they need help with any aspect of their websites or apps such as customization, design or development work.
— Frequently Asked Questions(FAQ)
Our web development starts and ends with a best-in-class experience strategy.
Popular Business Softwares
Read the latest news.
We provide digital experience services to startups and small businesses.