The business world is going digital. To survive in this digital world, businesses need to be fast and agile in every aspect of their operations. These days, every business is using internet to reach out to its customers. Web based applications or software are being used by all types of businesses to provide great customer experience and enrich their business operations. The web based applications are flexible and easy to use. They can be used without installation on any device with internet access like desktop, laptop, mobile, tablet.
Web3matrix is top Software company in Bangladesh. We provide popular web based applications for small and medium businesses.
In the modern business arena, it is essential for any organization to use web based applications or softwares for the effective running of its business. It is well known fact that traditional desktop based software packages are expensive, which may not be affordable by all organizations. In order to overcome this problem, Web3matrix.com is your one stop solution for popular web based applications or softwares for small and medium businesses in Bangladesh. We offer a wide range of software products to help you manage your business operations, from accounting and inventory management to customer relationship management. We also provide world class hosting services for your websites for all kinds of audiences. Some of these popular web based softwares in Bangladesh are as follows:
Advanced ePOS (with Inventory)
Ultimate Hospital Management
Diagnostic & Doctors Chamber Management
Pharmacy Management
Multi Vendor E-commerce CMS
HRMPro (Human Resource Management)
CRM (Customer Relationship Management)
BillingPro – Billing, Accounting & CRM
Smart Educational ERP
Learning Management System (LMS)

News Portal CMS
Others Softwares (enquire please)

News Paper Portal CMS
If you represent a newspaper, magazine, or any other type of publication, our system is designed to meet your needs. Our software combines quality and power to maximize the reachability of your company.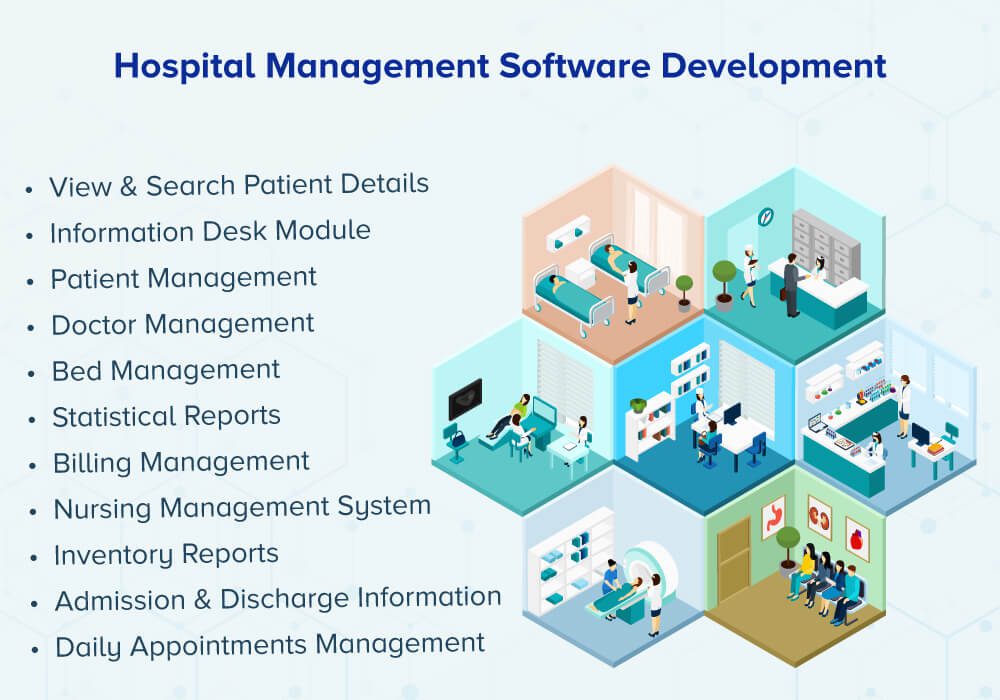 Ultimate Hospital Management
Its a web based application to assist hospitals, clinics and medical centers in their day to day operations providing them with intelligent solutions. It is a highly scalable solution that can be deployed either on premise or in the cloud. This system manages the patients when appointment are made and keep record of the patient's profile. It helps to manage your clinic schedule, detect ongoing patient flow. Patient records and information are saved on database.
Diagnostic & Doctors Chamber Management
DiagnosticPro a new generation software for diagnostic and doctor chamber management. It is designed to make the most of your equipment, optimize your investment and avoid unnecessary downtime. The Chamber solution allows you to manage your assets in an integrated way, avoiding the need for multiple systems and spreadsheets.
Multi Vendor Ecommerce CMS
An eCommerce marketplace website is a common selling point for many vendors. It means it's a huge online marketplace where different vendors can sell their products instead of having eCommerce sites of their own. A marketplace website is usually seen as an important part of the vendor's business strategy and that's why most vendors will insist on having one. The major advantage of having a marketplace website is that the vendor can present their products to a wide audience and sell them in bulk.
Restaurant Online Ordering System
This is a restaurant based script which is awesomely developed in Laravel and this can be used in fine dining, cafe, bar, bistro, pizza, sushi, and any other businesses like this. This script has the following features: – Online ordering system – Admin panel to add/edit/delete menu items – Admin panel to add new dishes – Customer portal to track orders – Customer portal to select pickup location – Admin panel to add/edit/delete delivery areas – Admin panel to view
HRMPro
Human Resource Management software (HRMPro) is a cloud-based system that allows small and medium-sized businesses to manage employee data, payroll information and HR processes. The software is used by small businesses for the purpose of streamlining their HR processes and reducing administrative work. Human Resource Management software (HRMPro) has been developed to make the lives of business owners easier. It is designed to help them manage their employees' personal information, attendance details, employee files, payroll records, etc.
CRMSoft (Customer Relationship Management)
Customer Relationship Management software refers to a new and emerging technology that helps businesses manage their existing customers as well as attract and acquire new ones. This technology is also known as CRM software or customer relationship management software. With the help of this software, businesses can manage their existing customers and get new customers by keeping in touch with them regularly through various channels such as email, mobile, and social networks.
BillingPro - Billing, Accounting & CRM
BillingPro is the easiest and most efficient way to collect payment. The features you want, the simplicity you need! Beautifully designed for best User Interface & User Experience. Get growing – with affordable, scalable business software. Find innovative ways to manage customers data, communicate with customer, know your business cashflow, net worth, send invoice to customer Hassle-free with single click payment reminder, payment confirmations & get paid online integrated with payment gateways.
Smart Educational ERP
Educational ERP is a set of tools that help school administrators and teachers to fully engage their students both in and out of the classroom. It automates their everyday tasks from communication with students and parents to a flexible schedule management.
As a teaching institution, you're challenged with keeping students, faculty and staff connected to the digital resources they need to be successful. We have a solution that makes it easy for your students and staff.
LMS Lab
LMS Lab is a student platform used to plan, develop and deliver academic and workplace learning. LMS Lab helps deliver learning in the classroom and on-the-job, as well as assess and measure student performance and your programs' ROI
The purpose of learning management systems is to help businesses and organizations offer electronic education and training, such as for classes or corporate seminars.
Most school learning management systems (LMS) let you share content with your students via an environment that your students already know. And they often enable easy communication with your students so you can keep in touch and monitor progress. Because they are cloud-based and accessible from anywhere, you can use them to support face-to-face, hybrid, and fully online courses.