Everyone knows that you have to search for new customers to grow your business, but did you know that you can beat the competition by growing your own website? All of the best companies have grown their own businesses through organic growth strategies. Organic means growing at a natural rate. A business grows organically when its market share increases through good marketing and word-of-mouth rather than using aggressive, forced marketing methods.
Marketing has changed a lot over the past few years. Today, marketing approaches are more effective than ever. The key to success lies in maximizing your target audience's potential through unique strategies.
Internet users can be found everywhere; they're on Google, Facebook and Twitter using thousands of keywords. However, did you know that building a website can help you gain control over the competition?
I can think of six reasons why you need a professional website. Are you ready?
Grow Your Identity as Well as Maintain Consistency
In this digital era, the smallest change can have a great impact on the perception that visitors to your website have regarding your brand, products or services. For instance, in a single day, customers are able to distinguish between competing brands by the changes applied on the websites. To succeed online, you should try making some design changes. Having an excellent design also allows you to be consistent and powerful among your customers and website visitors.
A brand's identity is crucial in a highly competitive world, where a design can help you make an impact. A quality design won't just make your website stand out; it will empower your brand in the eyes of consumers and website visitors, and will help you draw them in to your website.
A good design is the best way to create a solid brand identity. If your company's design is of quality, your brand will be easily recognizable and will increase its chances of success in the market because customers remember good design. Great design will help you turn the heads of your customers, but that's not all. Great design really does make a difference.
Attract More Traffic
Your website's traffic is the foundation upon which many other elements of your business are built, including its sales conversions. Though it may seem counterintuitive, a poorly designed site can yield low traffic and sales while an exemplary design will attract high visitors and turn them into buyers.
A good website will guarantee high traffic. But a good website can only get you so far. It's the combination of both good design and high traffic that will lead to a great number of sales.
A business can't have traffic without a website, and it sure as heck can't convert traffic into sales without a well-designed site. But a poorly designed site will have low traffic, which leads to fewer conversions.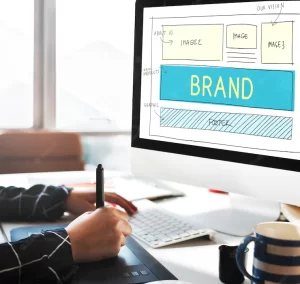 Your credibility is all that's needed to enhance your business.
Nowadays, everyone expects every credible business to have an online presence. And what better way to establish such presence than by creating a website. Just like no one would trust a business without a physical address or phone number, why should potential customers trust your products or services if you don't have an impressive website?
From the need to have a physical address or telephone in the past, to the internet's presence in modern times, e-commerce has become a very integral part of business.
Everyone who is involved in business understands that you need to have a website, and it's not enough to just have one. Your website should be well-designed because this is what will attract customers.
Provide Excellent Customer Service Online
You can deal with your customers' concerns online without them having to come to your premises. A professional website has a section on Frequently Asked Questions that helps answer common questions, which reduces the need for spending money on customer service.
Websites are excellent resources for readers to find the information they need, and businesses can save money on customer service by making sure their website has a Frequently Asked Questions section.
It has never been easier to address customer concerns, thanks to today's technological advances and the existence of websites. Have you ever noticed how businesses, from restaurants to retail shops, are all increasingly going digital?
A Professional Website Makes Interaction Effective
Whereas websites used to be little more than electronic brochures, today they have become valuable tools for enhancing customer interaction. A well-designed site is an excellent way to collect customer feedback, as well as address any concerns that may arise.
While in the past, websites were considered mere electronic brochures, today they are powerful platforms for interacting with your customers.
In days past, a website was considered little more than a brochure circulated on the Web. But now, sites have evolved into a communication avenue for business owners to use and address concerns of customers and potential customers alike.
A Good Website Is Great for Marketing
With an effective website, you can assure yourself of reaching a wide audience. You can then easily target that large customer database with your products and services.
When you have a responsive website, you can use it to reach a larger audience for your products or services. This means that you don't need to have a brick-and-mortar setup as well in order to fulfill orders from your targeted online clientele.
Because of the popularity of the Internet, it's no surprise that even businesses are getting online. So much so that those who stay off the Web will soon be left behind. Creating an online business presence means having a website, and a professionally-designed website is the best way to go.
With the Internet taking over the world, it is certainly hard to go anywhere without finding a website. Businesses should certainly consider having a website of their own, for there is no better way to take over the online market.